The 2022 Indian Premier League or TATA IPL 2022, was the 15th season of the professional Twenty20 cricket league, which was established by the Board of Control for Cricket in India in 2007. It has the entire nation under its spell when it comes to cricket and entertainment. People are literally glued to their television sets and cancel important functions just to support their favourite team and enjoy the thrill of the match.
Before every Indian Premier League season, the IPL Mega Auction takes place, where players are bid on. Through this, we get to know who the most expensive ipl player, the highest paid player, the most valuable players, and the highest bid in IPL 2022 is.
Top 10 Most Expensive Players with the Highest Bid in IPL 2022
The IPL Mega Auction 2022 ended with some eye-raising, shocking, and solid deals. On just the first day of the auction, the ten franchises spent a total of INR 3,88,10,00,000 to acquire 74 players. The IPL Mega Auction is always a costly and interesting affair when it comes to the bidding and buying of players. Find out which was the most valuable player in IPL 2022, and who was the highest bid in IPL 2022 from the list of the top 10 most expensive players in IPL 2022 mentioned below:
Mumbai Indians – Ishan Kishan – ₹15.25 crore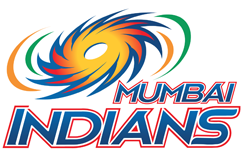 Mumbai Indians bring back star wicketkeeper and batter from Jharkand, Ishan Kishan, for a whopping INR 15.25 crore, which made him the highest paid player in IPL 2022 to be bought. Mumbai Indians Management had their sights set on him after he scored 1133 runs in just 45 IPL games for Mumbai Indians in the 2018 and 2021 seasons. Multiple clubs bid for the left-handed batsmen, including Kings XI Punjab, Gujarat Titans, and Sunrisers Hyderabad. After Ishan surpassed the 15 crore limit, which was the highest bid in IPL 2022, Mumbai had to offer thrice for him.
Chennai Super Kings – Deepak Chahar – ₹14 crores
Deepak Chahar has played 58 IPL games for MS dhoni's Chennai Super Kings since joining in 2018 and has been a crucial player for them. He has picked up 58 wickets for an economy rate of 7.70 which is simply impressive!
Because of his talent to swing the ball so well, Dhoni made special use of him exclusively during powerplay overs.
Teams like Delhi Capitals, Rajasthan Royals, and Sunrisers Hyderabad were desperate to add him to their squad and bid high on him. Only after the bidding war crossed the 10 crore mark, Chennai Super Kings came in and dominated. Delhi Capitals and Rajasthan Royals fought hard but were forced to back down after the 14 crore mark. Deepak Chahar became the second most expensive player in IPL 2022.
Kolkata Knight Riders – Shreyas Iyer – ₹12.25 crore
Shreyas Iyer is a stable top-order batsman who is great against dealing with spinners. He is a defiant leader who led Delhi Capitals to two play-offs. Due to a shoulder ailment, he missed the first leg of IPL 2021. When it comes to his performance at Delhi Captials, he is their third highest run scorer with 2375 runs and from just 87 matched, and is only behind Virendar Sehwag and Rishabh Pant, who scored 2382 and 2498, respectively.
Kolkata Knight Riders purchased the former Mumbai batsman for a high sum of 12.25 crores in a bidding battle against Gujarat Titans and Delhi Capitals.
Punjab Kings – Liam Livingstone – ₹11.50 crore
Liam Livingstone is an English all-rounder who has the ability to hit big sixes. He is an aggressive right-handed batsman who was the most expensive overseas player at the IPL auction. He was bought by Punjab Kings for a massive 11.50 crores after an intense bidding war with Gujarat Titans and Sunrisers Hyderabad which makes him a very expensive player in IPL. Livingstone had made nine appearances for Rajasthan Royals over the 2019 and 2021 seasons but did not play up to his full potential.
Delhi Capitals – Shardul Thakur Bowler – ₹10.75 crore
Shardul Thakur has established himself as the spearhead of Mumbai's attack because of his aggressive fast bowling style. His specialty is that he can swing the ball away from the right-handers even while hitting the pitch hard. He has the ability to bown in the middle of innings and bowl during important overs. He is also a great finisher at the bottom of the batting order.
While playing for Kings XI Punjab(Punjab Kings), he made only one appearance, against Delhi Capitals, and in IPL 2017, he made a total of 12 appearances while playing for Rising Pune Supergiant. He then went on to join Chennai Super Kings where he spent four seasons and ended up winning two of them. This is why Delhi Capitals decided to spend the big bucks on him this season and bought him for 10.75 crores.
Royal Challengers Bangalore – Wanindu Hasaranga – ₹10.75 crore
Wanindu Hasaranga is a Sri Lankan leg-spinner who Royal Challengers Bangalore went all out for during the IPL auction and managed to add him to their squad for 10.75 crores. The youngster recently took a hat-trick in the T20 World Cup.
Hasaranga made a remarkable impression when India toured Sri Lanka in July 2021 where he was placed second among T20I bowlers in the ICC rankings. The 24-year all-rounder had come in as a replacement for Adam Zampa in IPL 2021. He is a terrific middle-order batsman who is very useful with his leggies. He is set to add the perfect balance to the Royal Challengers Bangalore squad.
See Also: Cricket Betting Tips
Royal Challengers Bangalore – Harshal Patel – ₹10.75 crore
Harshal Patel is an Indian fast bowler who RCB bought back to their squad for an astounding 10.75 crores after a bidding war against Sunrisers Hyderabad. In the IPL 2021 season, he took 32 wickets and won the Purple Cap, which earned him the nickname of 'Purple Patel'. Harshal Patel made his IPL debut appearance in 2012 at Royal Challengers Bangalore, after which he moved to Delhi Capitals in 2018 where he put in some splendid all-round performances. After his spectacular performance in the 2021 IPL season, Royal Challengers were determined to get him back into their squad and succeeded in doing so.
Sunrisers Hyderabad – Nicholas Pooran – ₹10.75 crore
Nicholas Pooran is a left-handed batsman and wicketkeeper from the West Indies. He has a number of impressive performances in T20 leagues across the world. Pooran scored 168 runs in his debut season with Punjab games in seven games. Eventually, he became an essential part of the squad where he scored 353 runs in the IPL 2020 season with a high score of 77. He also has some extraordinary fielding skills which make him the total package for T20 cricket. Although he did not have the greatest season in 2021, Sunrisers Hyderabad decided to go all out for him because of his talent and hard-hitting capabilities and would be having high expectations from him since he was their costliest buy in the IPL auction.
Gujarat Titans – Lockie Ferguson – ₹10 crore
The Kiwi right-arm pacer was bought by Gujarat Titans for a massive 10crores after an intense bidding war with multiple other teams. He first got into the New Zealand squad in December 2016 and then into the Kolkata Knight Rider in 2019 where he played only five games. In 2020, he played the same number of games but ended up taking 6 wickets which included a 3- wicket haul. He had a relatively better season in 2021 where he got 13 wickets out of the 8 games he played. Lockie Ferguson is a serious addition to the Gujarat Titans squad and one of the most valuable player in IPL 2022.
Lucknow Super Giants – Avesh Khan – ₹10 crore
Avesh Khan is a right-arm fast bowler from Madhya Pradesh who made his First-Class debut in 2014. In 2016, he played for India in the ICC Under 19 World Cup, and gradually made his Team India debut. He debuted in the IPL in 2017 while playing for Royal Challengers Bangalore after which he moved to Delhi Capitals, where he made a series of fabulous performances. This IPL season he will be playing for Lucknow Super Giant who bought him for a staggering 10 crores.
Conclusion
The IPL Auction was entertaining for its viewers but was hard work and business behind the scenes. More than INR 551 crores were spent in total to buy a total of 204 players out of which 67 of them were from overseas. Ishan Kishan ended up being the most expensive and highest-paid player in ipl 2022. Liam Livingstone ended up as the most expensive player in ipl 2022 from overseas. Harshal Patel, Wanindu Hasaranga, Shardul Thakur, and Nicholas Pooran were all bought at the same price tag of 10.75 crores. But now only time will tell who will turn out to be the most valuable player in IPL 2022.